Customize Flight Reports Webinar
Faster, more accurate billing and payment options to reduce your administrative workload.
March 30 2023 | 1:00 pm EDT 11:00 am MT
The administration of flight reports has always been a challenge. But it's especially demanding given the complex task of capturing and sharing flight data with the right people.
To manage in this environment, operators need to use the right tools, automations and workflows to be more productive and ultimately to reduce administrative workload. Sign up for this webinar today and learn how to improve your flight reporting and billing process by leveraging custom fields.
Custom configuration of billing rules and exceptions
How to use custom fields with flight itinerary
How to adjust flight report email settings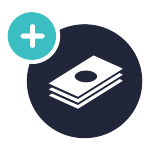 Register for Webinar