Simplify pilot flight duty time tracking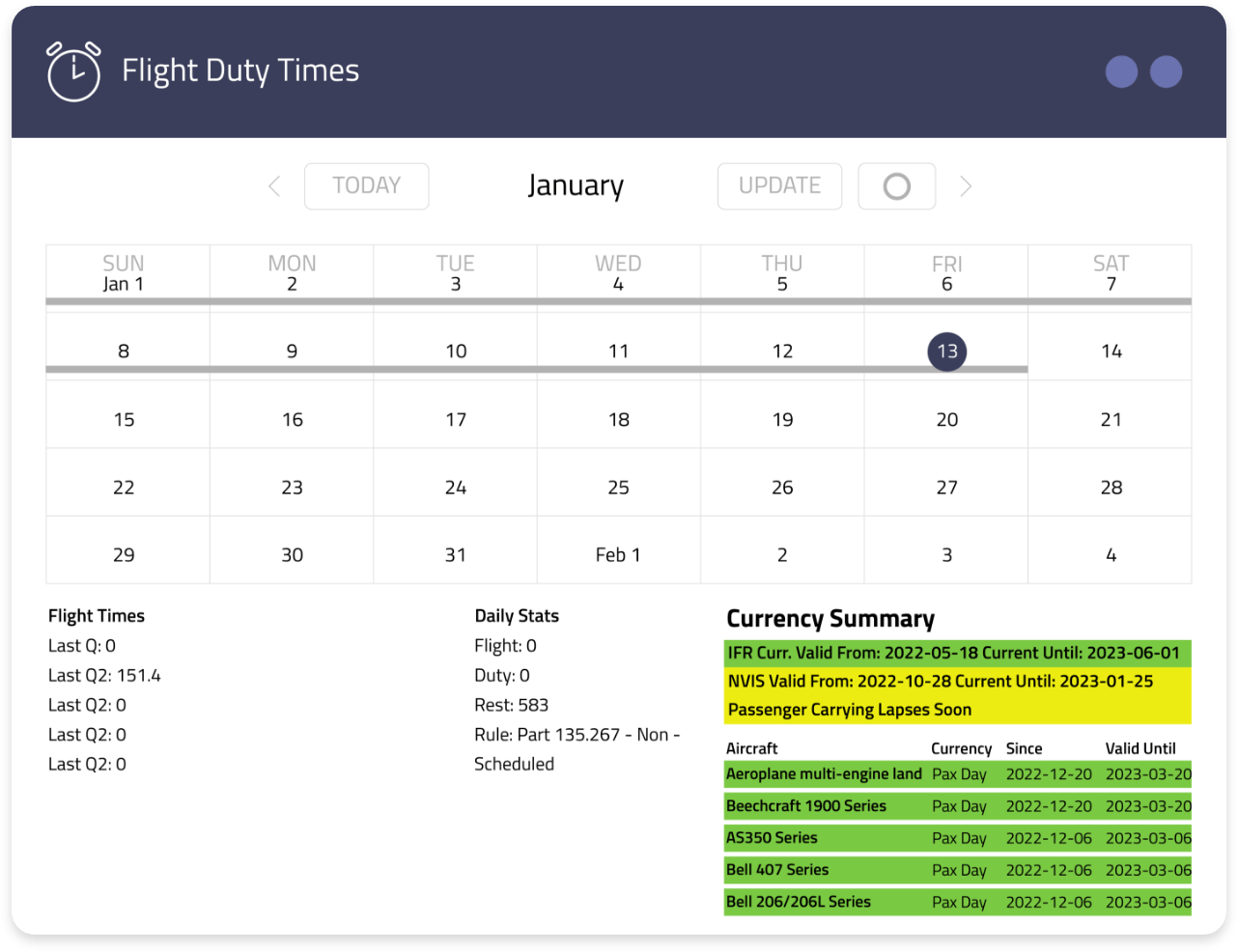 Let Cirro take care of the complex FDT reporting. Our custom FDT tool will guide you through Flight Duty Times requirements and regulations, notifying users on limits and exceedances. Pilots can link their own duty times to specific aircraft type, experience on type, and track currency information. FDT is also transferrable for contract pilots who work for several different companies that also subscribe to Cirro.
Update Flight Duty Times on or offline and your FDT data will sync up to meet the needs of operations managers responsible for reviewing and reporting on compliance.
Cirro currently supports the following Flight Duty Times rules and regulations:
Canada
604 Private Pilot, 702 Aerial Work, 703 Air Taxi, 704 Commuter Operations, 705 Airline Operations
United States
Part 91, Part 133 External Load Ops, Part 135.267 Non-Scheduled, Part 135.271 HEMS, Part 137 Agricultural Operation
Australia
AU Non Ag, AU Aerial Ag
Chile
DGAC DAN 137
Indonesia
CASR 135
Kenya
Operation of Aircraft, Helicopter Regulations





Safety Management System (SMS)