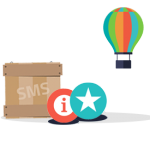 Get The Most Out of Cirro
Browse the tutorial library and dive into all that Cirro can do.
Updates & Changes
Curious about what's new in Cirro? You're in the right place – review the latest changes & updates.
Review
Contact Support
For help and to get in touch with the Cirro team, email us at support@air-suite.com or call 807-577-7511.
We do our best to reply to urgent inquiries within a few business hours at most, and to all other questions sent to support@air-suite.com within 1-2 business days. We're here 9am-5pm EST, Monday through Friday (except Canadian holidays).
We're always open to customer feedback. If you have suggestions, send us an email and let us know what you think.